LOG CABIN STORE SPORTING GOODS DEPARTMENT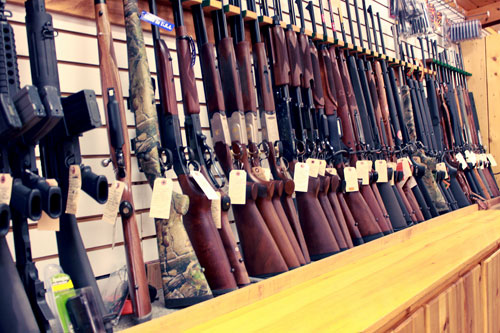 Our sporting goods department contains a wide variety of items for sportsmen. Whatever style of hunting your passion is, we carry the gear to assist you in the perfect hunt or fishing experience. Our staff is knowledgeable and well trained to properly set up equipment to fit each individual's needs, whether it is archery, tackle or firearms. Log Cabin Store sporting goods is a must stop destination before hitting the woods or water for any activity.
We stock all the big brand names including Ameristep, Beeman air rifles, Beman Arrows, Block Targets, Bushnell, Carbon Impact, Crosman, Cudde Back, CVA, Daisy, Midland, Muzzy, Nikon, Rage, Thompson Center, T.R.U. Ball, Taciturn Fire, Uniden and Wildlife Research.
We also carry a large selection of bear bait.